About PAYPAL
Outside the U.S., see if PayPal is available in your country.
Stewardship Tip: If you use this method, Good News Ministries is charged 2.9% + $0.30 USD per donation. If you want to save us from this fee, add it to your total donation or send a check or bank draft or money order in US funds.
Don't have a PayPal account?
You do not need to sign up with PayPal to make a donation.
Outside the US?
No PayPal account?
1. Click a payment button above.
2. You will be taken to our PayPal page.
3. Scroll down to this and select it:



4. Find your country in the drop-down menu and complete the form.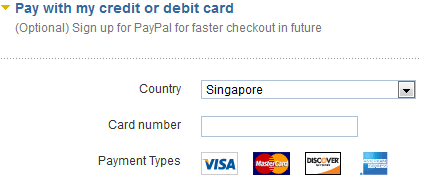 Note: If you do have a PayPal account, you must log into it or else use a credit card that is not registered in your PayPal account.