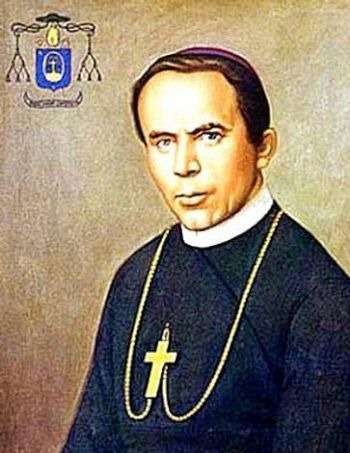 Father God, Saint John Neumann worked tirelessly to spread the Gospel. I lift up to his intercession the country in which I live. With Saint John Neumann, I pray that You, O God, will reign as King and that the salvation of Your Son, Jesus Christ, will rescue those who are headed for the everlasting pit of destruction. I give to you, O Lord, the values of my society, the influences of the media, and the leadership of every national and local government agency, and every business, school, and religious organization. Show me how I can make a difference in these places for Christ. Saint John Neumann, pray for us. Amen.
---
Quotes for Today
Saint John Neumann (1811-1860)
Merciful Father, You have given me all that I have in this world, even life itself. In all my daily needs, help me to remember the needs of others, too."
---
Enlighten me, strengthen me with Thy powerful grace, that I may snatch from Satan his unfortunate prey, and lead them back to Thee!"
---
Everyone who breathes . . . has a mission, has a work. We are not sent into this world for nothing; we are not born at random. . . . God sees every one of us; He creates every soul . . . for a purpose. As Christ has His work, we too have ours; as He rejoiced to do His work, we must rejoice in ours also."
---
The prayer above is from Terry Modica's book Daily Prayers with the Saints.
Sign up free to receive these posts — and be sure to share them!
More:
⤷ Daily Prayers and Saint Quotes:
Pray with the Saint of the Day and be blessed by inspirational quotes of Saints. These faith-builders will help you grow in joyful holiness.
⤷ The Saints Resource Site:
A comprehensive list of Saints' names, their meanings, their Feast Days, and information about their lives.
⤷ Calendar of Saints:
Find Saint Quotes and Prayers with Saints for any day of the year.