For you this week:
Reflection for Saturday: The good thing about temptations
Inside the Ministry: We're improving our Saints ministry
This week's WordBytes faith-builder: Examination of Conscience Based on the 10 Commandments
Footsteps to Heaven podcast: Evangelize your loved ones with the Shroud of Turin
This week's Trivia Challenge: Why must we abstain from meat on Fridays during Lent? (Check your answer at the end of this newsletter.)
---
Saturday February 25, 2023
Isaiah 58:9-14
Psalm 86:1-6
Luke 5:27-32
bible.usccb.org/bible/readings/022523.cfm
Podcast:
bible.usccb.org/podcasts/audio/daily-mass-reading-podcast-february-25-2023
Saints Calendar:
gnm.org/saints-find/saints-calendar
Then light shall rise for you in the darkness,
and the gloom shall become for you like midday;
Then the LORD will guide you always.
(From Saturday's first reading)
---
Reflection for Saturday:
The good thing about temptations
It is often said that the battle for the soul takes place in the mind.
When your mind wanders, where does it go? Does it follow Christ or is it enslaved to worldly ideas? During times of stress, what fills your mind? Prayers and trust in Jesus? Or complaints and misery?
Or both?
We all have vulnerabilities that demons take advantage of when given the opportunity. For example, recently I had good cause to be upset with a certain priest. He had been rude and demanding to someone that I care very much about. My anger was justified. I'm sure that even God was angry about it. But what happened next would determine whether it would lead me closer to Christ or ensnare me in the devil's trap.
Whenever we cling to righteous anger — dwelling on the reasons for our anger — a tempter is taking notice, hoping to turn it into sinful anger. To remain holy, we need to relinquish to God the justice we desire. I wanted to tell the priest how wrong he had been. I rehearsed in my head what I could say to him. There would have been nothing wrong about the truths I would speak, but God rescued me from the trap that I was falling into.
There's a defining moment when a righteous idea, a holy motive, or an innocent reaction turns into self-idolatry. It's the moment when we want to take matters into our own hands. Temptation says (with a very strong voice): "You be the judge and the jury and mete out the justice."
If we repent of this natural desire, we hear God telling us to let him mete out the justice in his own good time and in his own good way. Meanwhile, we pray for the person who offended us. We choose to love our enemy. We only reprove him (if and when God sets the stage first) with words that build him up and release the goodness that's within him.
Lent is an exercise of gaining strength over temptations. Winning this battle is not as difficult as it feels. When we face our weaknesses, we give God the freedom to be strong for us. If we turn to him in prayer and in the Sacrament of Reconciliation and in the Eucharist, he sets us free from our enslavement to sin through what Jesus did for us on the cross and through our personal relationship with the Holy Spirit.
Every time our minds go in a direction where Jesus is not found, we have a very important opportunity to repent — which means change direction. It's a wonderful thing! Our sin-directed minds are revealing to us the next step in our sainthood.
---
Inside the Ministry:
We're improving our Saints ministry
Since 2001, Good News Ministries has been providing daily prayers with Saints and a search tool for finding Saint names for babies and Confirmation. A few years later, we added the Daily Blessings, inspirational Saint Quotes. In 2020, we created a Calendar of Saints that links to these resources.
But then the searchable Saints Quotes on our website broke due to obsolete code. Because our web developer had retired, we've not been able to fix it.
Solution: Consolidate and simplify our Saints ministry while also making this resource easier to use on mobile devices.
The Daily Blessings email list has been merged with another popular list, Heroes of the Faith.
The web version of Daily Blessings (i.e., Saint Quotes), which doesn't work, is being replaced by posts that include Saint quotes and prayers. Check it out! We still have much work to do on it, but go get a sneak peek @ gnm.org/daily-saints. These posts are now the content of the merged elist, Daily Saints: Heroes of the Faith.
With the web tool, you can search for Saints any day of the year. With an email subscription, you can have them delivered to you one day at a time on the feast day of each Saint.
---
This week's recommended faith-builder:
Examination of Conscience Based on the 10 Commandments
The more aware we are about the ways of Christ, the better we will be at recognizing when we're headed in the wrong direction. What is your local parish offering this Lent that can increase your awareness? What spiritual reading will you add to your Lenten practices? How much time will you spend on the Good News Ministries website exploring our faith-builders? A great starting place is our Examination of Conscience Based on the 10 Commandments. It's available at wordbytes.org/spiritual-growth/10commandments/ and as a printable PDF (which you can download from the last page of it).
WordBytes is a library of Catholic faith-building articles by Good News Ministries. Come on in and explore! Visit WordBytes.org today.
---
New episode!
Evangelize your loved ones with the Shroud of Turin

What if Jesus left us a selfie image in the Shroud of Turin? Does that change your perspective? Does that make this real?
There are so many non-believers and atheists out there who scroll through their phones and they go, "Man, that's real. Yeah, they were just there. That was a great vacation that he went on." So what if Jesus left a selfie 2000 years ago? Would that make a difference in their belief? Would that change their perspective?
That's the question raised by GNM board member Bill Snyder. Fascinated with the Shroud of Turin since childhood, he has just produced a top quality, feature documentary called "Who Do You Say I Am?" Earlier this week, I interviewed him about it on my podcast show. As he points out, if that really is Jesus Christ in the Shroud of Turin — if he left an image of himself as he rose from the dead as God — what does that do for you?
And what can it do for your loved ones who've been rejecting Christ and Church? Bill's new film shows scientifically and from the Catholic perspective why we can be sure that the Shroud of Turin is a selfie Jesus made of himself 1800 years before the invention of cameras. Come watch our podcast episode about it!
Listen to this podcast @ gnm.org/footsteps99.
Or watch the video @ gnm-media.org/evangelize-with-the-shroud-of-turin.
Sign up for early access to podcasts. New episodes of the podcast show Footsteps to Heaven are published before this newsletter goes out. You can be notified as soon as new ones are published! Subscribe at gnm-media.org for the podcast videos or at footstepstoheaven.com for the audio-only version.
---
Answer to this week's Trivia Challenge:
Why must we abstain from meat on Fridays during Lent? Because during biblical times meat was considered a food of rejoicing. Find out how that relates to us today; visit wordbytes.org/lent/why-abstain-from-meat.
---
God bless you!
Every morning, I lift up in prayer everyone who helps Good News Ministries in any way (donors, volunteers, prayer supporters, etc.) and all the prayer requests posted on our site. What can I cover in prayer for you? Post your prayer request.
How else can the team and I serve you today? Visit our homepage.

Let's connect in GNM's own SmartCatholics community, called Good News Faith Builders. I'm available to interact with you there.
Thank you for reading this newsletter.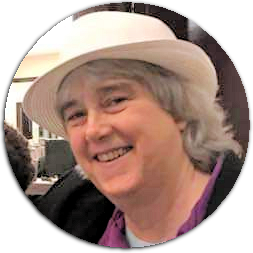 Your servant in Christ,
Terry Modica, Executive Director
Good News Ministries
gnm.org
Find this and past issues at gnm.org/newsletter. Please share what will minister to others.