Good News Reflections:
Making scripture meaningful to your daily life
by Terry Modica
---
"Do not worry about things that go wrong, for God will develop awesome plans despite them."
---
Good News Reflection for:
Feast of the Nativity of the Blessed Virgin Mary
September 8, 2023
Today's Prayer:
My Lord, help me to trust You beyond appearances and circumstances. Give me the grace of imitating Blessed Mary, keeping and pondering in my heart whatever happens to me, with my eyes fixed on You. Amen.
Subscribe to Today's Saint Quote & Prayer:
gnm.org/SaintQuotes/
Today's Readings:
Romans 8:28-30 or Micah 5:1-4
Isaiah 13:6ab, 6c (with 61:10)
Matt 1:1-16, 18-23
bible.usccb.org/bible/readings/090823.cfm
USCCB Podcast of the Readings:
bible.usccb.org/podcasts/audio/daily-mass-reading-podcast-september-8-2023
God writes straight with crooked lines
The genealogy of Jesus in the first chapter of Matthew reads like a boring list of names. But to the Jews who knew the stories of the people being named, it was like being reminded of the interweaving story arcs of a television series. The story includes fascinating characters, significant historical figures, and scandalous sinners. It illustrates that "God makes all things work together for the good of those who love him, who are called according to his purpose," as Romans 8:28-30 states. Or to say it another way: God writes straight with crooked lines.
Take, for example, the story of Jacob. He's near the top of the genealogical list, but he wasn't supposed to be on the list at all. He was not the first-born of his family. His family's heritage was supposed to have been passed on through his twin brother, Esau, but Jacob tricked Esau into selling his birthright. Not a very nice thing for a brother to do! And yet, from Jacob's seed came the Messiah.
Amazing. Imagine if Jacob had been a nice guy. Esau would have become the patriarch of the family. At the end of Jacob's genealogical line is Joseph, the husband of Mary. If Jacob had not stolen the heritage from Esau, the genealogical line would have gone off in a different direction. Would God still have put Joseph and Mary together?
I cannot claim to know the answer to that, but I do know that God writes straight with crooked lines. His will is sovereign and always gets accomplished, eventually, one way or another.
Take for example our own stories. I'm sure there are twisted branches in your ancestral tree due to the sins of some of your relatives. My great-grandfather, who was married and had two kids, abandoned his family, secretly married another woman without divorcing his first wife, and had children by her, one of whom was my grandmother, who eventually gave birth to my mother, who eventually gave birth to me.
If Great-Granddad had been a nice guy to his first family, would I exist? Would I be here writing these Good News Reflections? Would your life be different?
God writes straight with crooked lines. Children conceived out of wedlock are written into God's plans in marvelous ways, even children conceived by rape. Every life is precious to God. No one is a mistake, not even deformed or short-lived children. God makes all things work together for the good of those who love him and respond to his calling to serve his purposes.
You have been called. Do not worry about things that go wrong, for once you turn it over to the Lord, — after you repent — he will develop awesome plans despite them — or maybe even because of them.
Reflect more on this subject, using our WordByte called: "What do we know about the birth and life of the Virgin Mary?" @ https://wordbytes.org/faqs/marys-birth-and-life/
© 2023 by Terry A. Modica
---
 To distribute the Good News Reflections in your church bulletin or in RCIA or faith sharing groups, please order a license @ Catholic Digital Resources.

 You can also receive this & more faith-builders by text message on your phone.
 Keep it going! This reflection reached you thanks to benefactors. Please support this ministry today.
 Post your prayer request.
 How else can we serve you today? Visit our homepage.
Search more reflections in our continually growing database.

Homebound, Prison & Hospital Ministers are invited to print and distribute them without further permission.

Continue your prayer time with these:
Pray with Saints | Pray the Rosary | Other Prayers | Random Quotes.
Order and share Terry Modica's books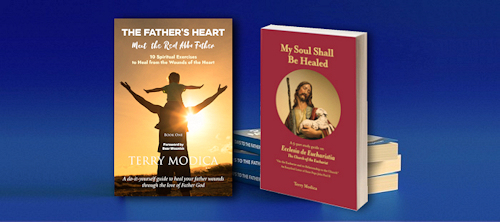 Please share this with others by inviting them to visit this page. You may also print this for your personal use and you may share the print-out with others.