News from Good News Ministries:
Newly improved: Prayers for your life
The most popular podcast episode: Prayers for Your Lost Loved Ones
Plus great links to great content!
---
Newly improved:
Prayers for your life
Recently I finished updating and organizing the many prayers we offer on GNM's website.  You can access them all at gnm.org/prayers.
We have Marian prayers, novenas, chaplets, and rosaries for special purposes. We have prayers for miracles. We have prayers for parents. There are prayers with Saints and prayers for victory over evil. We even have one-minute podcast prayers for each day of the year, usually connected to the Saint of the day.
The most popular item in our virtual "prayer room" is the Prayer For Release From Ancestral Curses @ https://gnm.org/prayers/release-from-ancestral-curses/. This much sought-after prayer is included in "PRAYERS FOR YOUR LOST LOVED ONES" (also available at this link), an episode of our Footsteps to Heaven podcast show (see below).
---
The most popular podcast episode:
Prayers for Your Lost Loved Ones

Don't miss this one!
Who's causing you to suffer because they have turned away from Christ and perhaps even from you and your family? Their rejection hurts and you feel the pain of knowing that their eternal soul is in danger. In Matthew 18:12-14, Jesus says that your Father in heaven is not willing that any of your lost loved ones should perish. Your prayers will be answered! This episode provides hope and reassurance that your prayers for them do make a difference. Pray with me as I share some very powerful prayers that conquer the demons who have pulled your loved ones away from Christ.
You can download each of these prayers from this episode:
Rosary of Liberation with Daily Prayer Offering
Prayer of Authority to Conquer Demons
Prayer For Release From Ancestral Curses
@ gnm-media.org/prayers-for-your-lost-loved-ones.
Or listen to this podcast @ gnm.org/footsteps56.
---
Good News Prayer Room:

Use our collection of Catholic prayers designed with your needs in mind. They will give you hope and a stronger connection to God's love and support. What do you need prayers for today?
Visit gnm.org/prayers.
Post your prayer requests @ gnm.org/post-a-prayer.
---
Good News WordBytes:
WANT MORE FAITH and HOPE in TROUBLED TIMES? WE'RE HERE for YOU! Choose from a variety of topics on our website of Catholic Faith-building articles. What do you need today?
Visit wordbytes.org.
---
Explore our Catholic Video Library for Faith Growth
Turn Sunday after Mass into a retreat day; watch videos from our library of faith-builders:
---
God bless you!
Every morning, I lift up in prayer everyone who helps Good News Ministries in any way (donors, volunteers, prayer supporters, etc.) and all the prayer requests posted on our site. What can I cover in prayer for you? Post your prayer request.
How else can the team and I serve you today? Visit our homepage.
Thank you for reading this newsletter.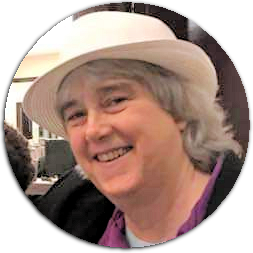 Your servant in Christ,
Terry Modica, Executive Director
Good News Ministries
gnm.org
Find this and past issues at gnm.org/newsletter. Please share what will minister to others.
Please share this with others by inviting them to visit this page. You may also print this for your personal use and you may share the print-out with others.