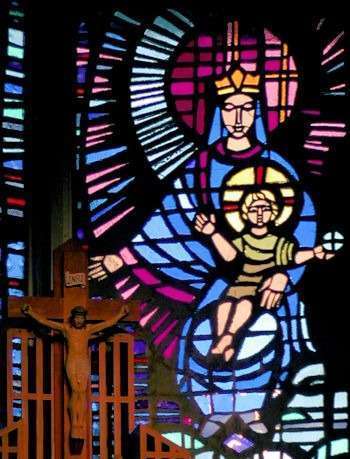 The Mother of God, Blessed Virgin Mary,  starts off with her blessing the new year for we, her children. Heavenly Father, You blessed the Virgin Mary, Mother of God,  with the fullness of grace. She is my model of faith, hope, and love.  I give this new year to her intercession and ask for her holy prayers.  Place my needs into the protection of her motherly love. With her help, I want my faith to grow.  Give me an increase in the virtue of hope when troubles tempt me to despair.  Guide me in understanding Your infinite love.  And join my heart, dear Lord, to the Holy Mother's Immaculate Heart, so that I may improve in loving everyone unconditionally, in imitation of my Savior Jesus.  Amen.
---
Quotes for Today
Pope Saint Pius X (1835-1914)
Feast day August 21
For is not Mary the Mother of Christ? Then she is our Mother also. And we must in truth hold that Christ, the Word made Flesh, is also the Savior of mankind. He had a physical body like that of any other man: and again as Savior of the human family."
---
Saint Basil the Great (329-379 A.D.)
Doctor of the Church, Feast Day January 2
O sinner, be not discouraged, but have recourse to Mary in all your necessities. Call her to your assistance, for such is the divine Will that she should help in every kind of necessity."
---
The prayer above is from Terry Modica's book Daily Prayers with the Saints.
Sign up free to receive these posts — and be sure to share them!
More:
⤷ Daily Prayers and Saint Quotes:
Pray with the Saint of the Day and be blessed by inspirational quotes of Saints. These faith-builders will help you grow in joyful holiness.
⤷ The Saints Resource Site:
A comprehensive list of Saints' names, their meanings, their Feast Days, and information about their lives.
⤷ Calendar of Saints:
Find Saint Quotes and Prayers with Saints for any day of the year.