News from Good News Ministries:
Stories of thankful joy

Prayers for heartbroken parents
Plus great links to great content!
---
Stories of thankful joy

Eimmah posted: "I thank God for seeing further into the future than I can. I thank him for establishing Good News Ministries. I can't read every email but I am grateful for their presence [especially since] my marriage broke down…."
What are you thankful for?
Tanya posted: "I thank God for every new day, healing from cancer, for my son's change in lifestyle, for my family and friends and every blessing that He has given me all the days of my life."
What are you thankful for?
In the US, we will celebrate Thanksgiving on November 23. But no matter where you live, we have much to thank God for, and in these dark times of unChristian and anti-Catholic attacks against faith and morals, praising God has become more important than ever. Praising God and rejoicing in his goodness puts an attractive joy in our hearts that lifts us up while also drawing others to faith.
And so, will you share your Good News? What's your story?
Will you take a couple of minutes to tell your story of thankfulness on our website? Visit gnm.org/thankful-joy-campaign/ and see what others have posted.
Here's what other members of the GNM family have said: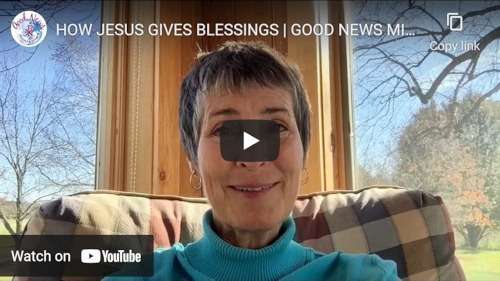 Why are you grateful to Jesus for introducing you to Good News Ministries? Please tell us so we can work together in bringing hope to others. Visit gnm.org/thankful-joy-campaign/ right now!
Good News Ministries cannot continue without grateful support from people like you. Please help @ gnm.org/donate.
---
Prayers for heartbroken parents:
Parents have an unending ministry of praying for their children. At times it can be heartbreaking, especially when adult children leave the faith and even reject us, as happens in many families nowadays. It's especially painful during the holidays.
Good News Ministries offers prayers that may aid parents in their ministry as prayer warriors while giving comfort and hope.
Visit gnm.org/prayers/prayers-for-parents.
Post your prayer requests @ gnm.org/post-a-prayer.
---
Good News WordBytes:
WANT MORE FAITH and HOPE in TROUBLED TIMES? WE'RE HERE for YOU! Choose from a variety of topics on our website of Catholic Faith-building articles. What do you need today?
Visit wordbytes.org.
---
Explore our Catholic Video Library for Faith Growth
Give yourself a personal retreat day; sit with these videos from our library of faith-builders:
---
God bless you!
Every morning, I lift up in prayer everyone who helps Good News Ministries in any way (donors, volunteers, prayer supporters, etc.) and all the prayer requests posted on our site. What can I cover in prayer for you? Post your prayer request.
How else can the team and I serve you today? Visit our homepage.
Thank you for reading this newsletter.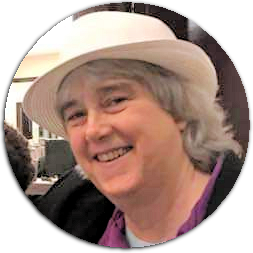 Your servant in Christ,
Terry Modica, Executive Director
Good News Ministries
gnm.org
Find this and past issues at gnm.org/newsletter. Please share what will minister to others.
Please share this with others by inviting them to visit this page. You may also print this for your personal use and you may share the print-out with others.